Roxbury Poetry Festival
The Schedule
10:00am - 11:30am ET

Workshops & Panels
11:30am - 1:00pm ET

Workshops & Panels
1:00pm - 2:00pm ET

Lunch Time Craft Talks & Discussions

Home Is Not A Country

written in verse. Participants are encouraged to bring their lunch on screen while enjoying this conversation.

Home is Not A Country is a talk and reading with Safia Elhillo and a Roxbury Youth Poet Laureate Finalist, Asiyah Herrera regarding Elhillo's recently released YA novel

Register for this event

Craft Talk w/ Rachel McKibbens

This event is in partnership with GrubStreet

vulnerability instead of an agent of confession? This craft talk encourages participants to bring their lunch on screen while enjoying a craft talk from poet and performer, Rachel McKibbens.

As poets, we use devices to resurrect or bury, but how often are we willing to lean into our own wickedness, to give it its rightful placement as the second face of our

Register for this event
2:00pm - 3:00pm ET

Readings, Performances & Conversations
3:00pm - 4:00pm ET

Readings, Performances & Conversations
4:00pm - 5:00pm ET
Keynote Address w/ Jericho Brown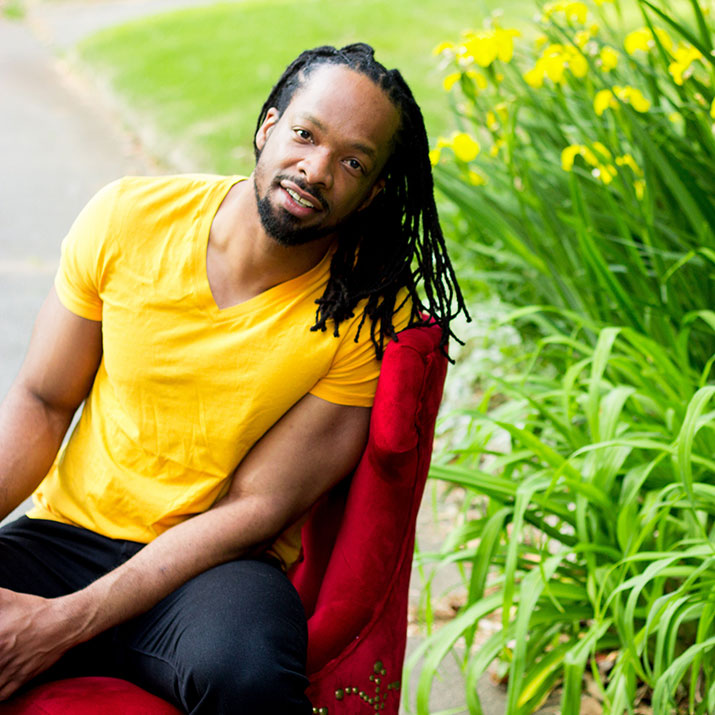 2020 Pulitzer Prize winner, Jericho Brown, will read from his book The Tradition and answer a few questions from the audience. This talk will be moderated by a local artist.
Register for this event
5:00pm - 7:00pm ET
Publisher's Poetry Slam
This poetry slam occurs outdoors in Nubian's Square Blair Lot. It will be filmed by Button Poetry and allots the winner of the slam, a local writer, a chap book deal from the publisher, Button Poetry. This event is only open to poetry living in Massachusetts. Hosted by Harlym 125.
More info about the slam
7:00pm - 9:00pm ET
Beast The Beat
Presented by DJ Why Sham, Beast the Beat is a women / fem rap concert.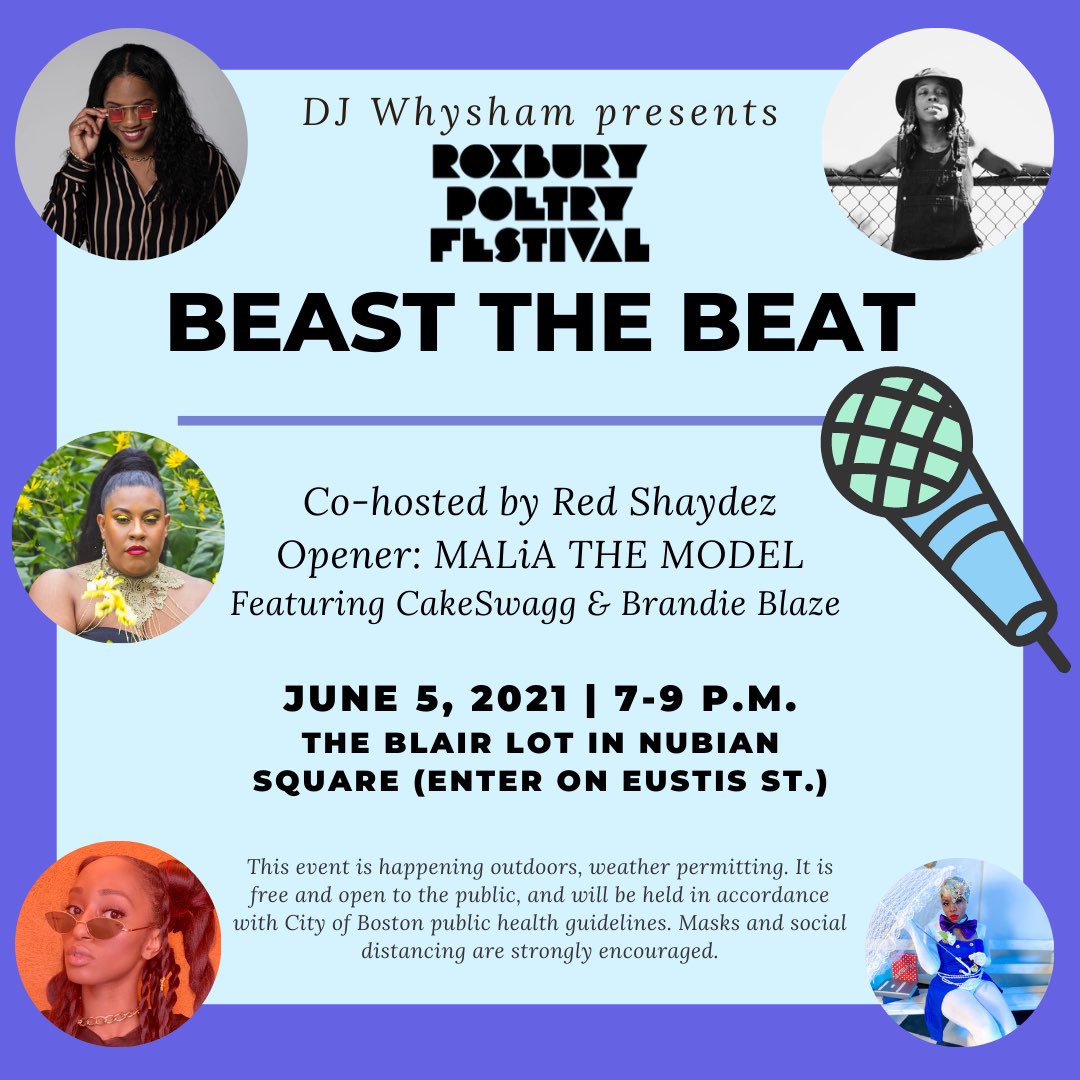 Public Safety and COVID-19
Due to the pandemic and the goal to ensure a public health-conscious space, this year's festival will take place online via Zoom. Depending on the speaker's comfort, some readings will air via Zoom at a partnership site (i.e. Hibernian Hall) and without a live audience. If health mandates permit, The Publisher's Poetry Slam and Boston's Beast the Beat will take place outdoors in Nubian Square's Blair Lot. In addition to onsite sanitizers, mandated masks, and public health care representatives, there will be social distance markers and volunteers to ensure the community members are socially distancing and masked.